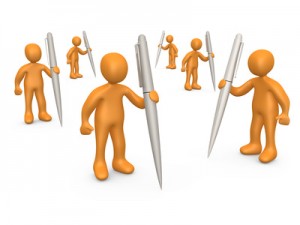 Adding a prominent subscribe link to your email newsletter is a great way of growing your list.
This is where you might well say "Why do I need one? They're already subscribed aren't they?"
Not necessarily.
If someone has received a forwarded copy or read the newsletter on social media, by including a prominent subscribe link will enable them to do just that. Most people won't go hunting for a sign up form on your website so this is all about making it easy for them.