Auto what?!
Autoresponders go by a few different names like triggered emails and drip campaigns, but essentially they are an automated email, or sequence of emails sent when a subscriber meets a condition you set.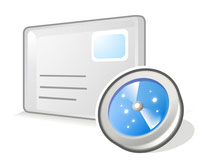 Here are four powerful examples of auto responders:
A user subscribes and receives a series of tips, spread across a number of days or weeks. We recently did one of these for a client called '17 Days to Better Grammar'. (Well worth a read by the way!).
A customer is getting married. They subscribe on your website and enter their wedding date. They receive 10 weekly tips and things to do in the countdown to the big day.
A house owner wants to prepare their house for sale in order to get the best price.. They subscribe on an estate agent's website and receive weekly tips on what changes they should make.
A business wants to add a personal touch by sending an email birthday card to clients along with a special offer.
OK, but why set up auto responders?
The key benefits of auto responders are customer acquisition and retention. And once set up they work automatically. Like a silent salesman!
By providing tips and advice like the examples above you are adding value for clients and at the same time building trust and credibility by sharing knowledge and expertise.
We'll make it really easy to get your auto responder up and running.
Get in touch to find out more.
Here are some more examples which we've recently set up for clients.
1. Monty's Bar & Brasserie
When you subscribe to the Monty's newsletter you can optionally enter your birthday and anniversary dates. Monty's also collect this data from customers who visit the restaurant. Customers then receive a birthday email and/or an anniversary email every year with a special offer. Because Monty's is a bar and brasserie we send the emails ahead of the date in question to give people enough time to book.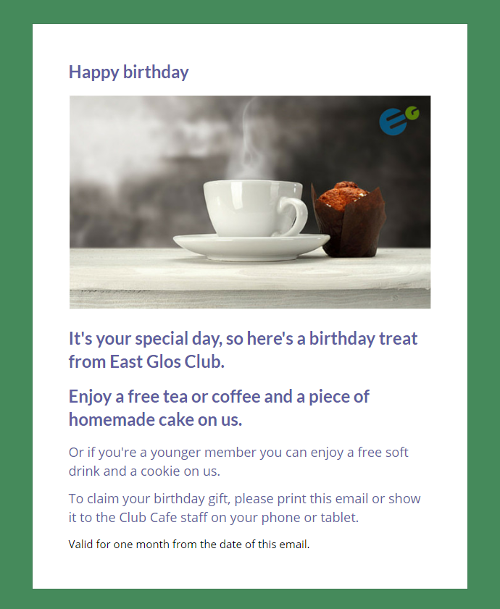 2. East Glos Club, Tennis and Squash, Cheltenham
East Glos is a very large club with over 1,000 members and it can sometimes take members a little while to settle in after joining. We send this very simple email to new members six weeks after joining to ask how they're getting on and to re-assure them that help is available if needed.