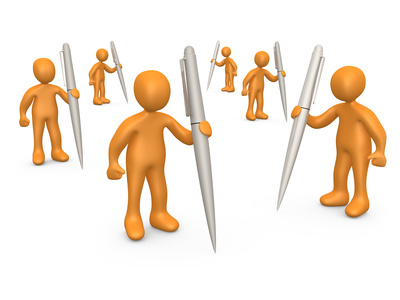 Here are my  top 10 tips to get more subscribers
1. On every contact with customers take the opportunity to ask for their email address.
Do ensure though that you explain what you will use it for.
2. Add a subscribe form to your website.
Place it on all the key landing pages. Right hand side of page and 'above the fold'.
3. Sell the benefits of subscribing to your newsletter. What will subscriber receive and how often? Why will it benefit them?
4. Give something away for free in return for subscribing. For example a tips sheet, a white paper or a free MP3 download.
5. Add a link to your subscribe form in your email signature.
6. Promote your newsletter on blogs and forums.
7. Take hard copies of your newsletter to networking events and include details of how to sign up.
8. Archive your newsletter on your website along with details of how to sign up.
9. Include a forward to a friend link in your newsletters.
10. Include a subscribe link in every newsletter for people who have received a forwarded copy.
Above all take every opportunity to collect email addresses. If you take the above steps your list will grow organically over time. You'll have a high quality list and will be communicating with people who have asked to hear from you.