Got a new style YouTube channel?
YouTube have just introduced a new feature where it displays related channels on the right hand side of your channel.
It looks like this, and if you hover over the panel you can choose to disable it.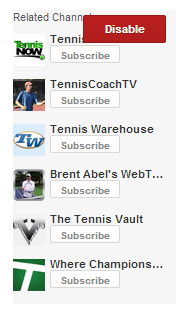 < If you do try to disable it you get a prompt with this helpful notification. 
So, the question is, should you display related channels or not?
My view is don't display related channels.
A key issue is you have no control over which related channels are shown.
What if the channels are for competitors or are for content you'd rather not be associated with?
According to YouTube, if you switch  off related channels your channel will not be recommended across other channels. However there are plenty of other ways of driving traffic to your channel using social media or simply having good SEO optimisation on each of your videos. Read how to do this here.