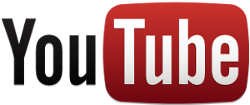 If you've upgraded to a new style YouTube One channel, the process for getting a Google Plus Hangout on Air to play on your YouTube channel has become a bit more convoluted. It is hoped Google will eventually make this simpler.
With the old style YouTube channels you could start a Google Plus Hangout on Air, click Start Boradcast, and there it would be,  immediately visible on your YouTube channel.
Firstly a couple of background points
1. What do I mean by a new YouTube One channel?
It's a new, improved channel layout which YouTube are now offering to all  users.  I've done a blog post on this with more information.
2. What is a Google Hangout?
This enables you to connect with other users using video. A Hangout on Air enables you to stream the hangout direct to your YouTube channel. This can be handy for notifying people about the hangout. For example "Go to my YouTube channel at 6pm to see the live broadcast".
Here are the steps to get a Google Plus Hangout to play on your YouTube channel
My thanks to social media expert Jonathan Pollinger of Intranet Future who alerted me to this solution.
1. Go to Google Plus and click the Start a New Hangout button, top right hand side of the page.

2.Choose the names of the people you want to join the hangout and give it a name.
Click on the box to add names, or alternatively make it public.

Make sure you tick the Enable Hangouts on Air box.

3. Start the hangout and click the Embed button at the top of the screen. Copy the YouTube URL to your clipboard.
4. Go to your YouTube channel and hover your mouse to the right of your channel trailer and click Change Trailer.  Paste in the YouTube URL from Step 3.  The  Google Plus hangout will now replace your existing trailer.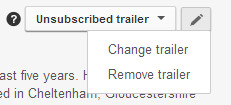 5. Now, when you're ready to go live,  go back to  Google Plus and click the Start Broadcast button.

6. Your hangout will now play on your YouTube channel and will be saved as a video once it had ended.
7. Remember to change your YouTube channel trailer at the end of the hangout, back to what it was before, if that's what you want.
Phew! I told you it was convoluted didn't I? If you know a simpler way, do let me know in the comments below!

If you need more help on Google Plus Hangouts, or anything to do with social media, please contact  Jonathan Pollinger of Intranet Future. I highly recommend him.