We analyse your campaigns to bring about even better results next time.
If you wish we'll even give you access to your own reports so you can see your results in real time.
1. We measure how many people opened your campaign and clicked links, as a trend report.
We look at the trends, and we review what worked well – and what worked less well – so that we can continuously improve your email marketing.


2. We measure the popularity of each link. This enables us to assess how each aspect of your content performed.

3. We'll keep an eye on unsubscribes and bounces. If these become too high we'll recommend corrective action.
4. We can measure which email clients your subscribers are using – useful to ensure the design is appropriate for your audience.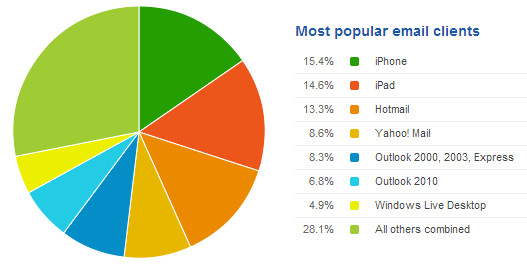 5. And we can even see how many people have forwarded or shared your campaign